Maverick Jack's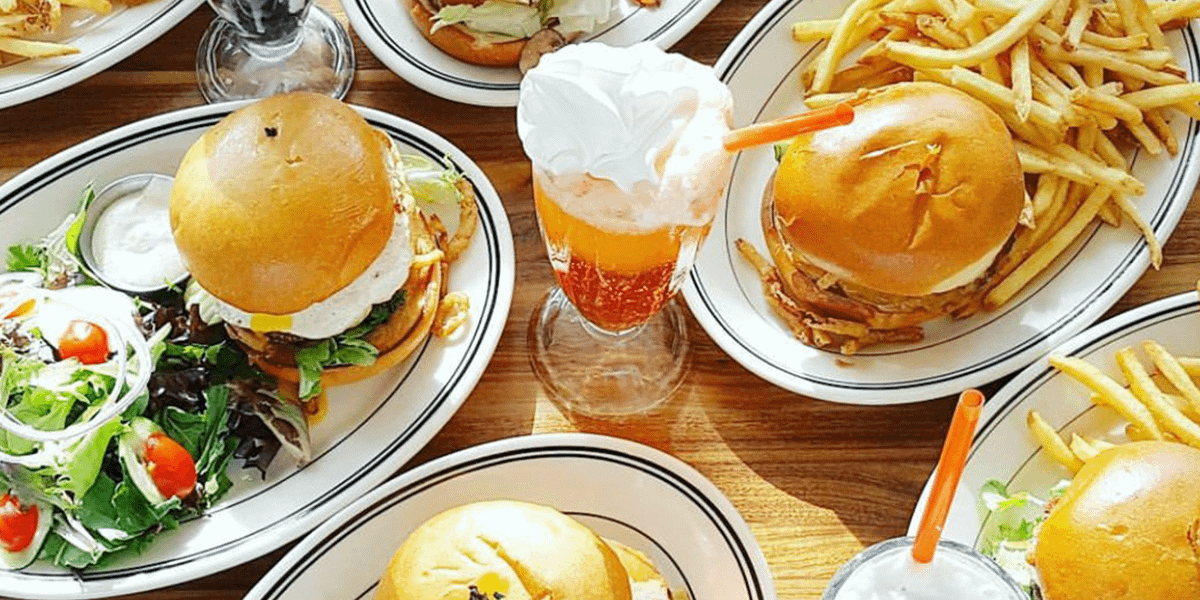 Comprehensive, hyper-localized marketing for a popular Bay Area restaurant chain
Job Role: Marketing Consultant

Industry: Restaurant

Served: 2016 – 2018
The relationship started by designing menus for Jack's Prime, the chain's first area restaurant. When it came time for the owner to launch his new creation, Maverick Jack's, he came to me for comprehensive marketing help.
To get going, the owner served up this tasty spread of branding assets, which were previously designed by a talented, local artist. We used this as a style guide to inform all future assets across every channel.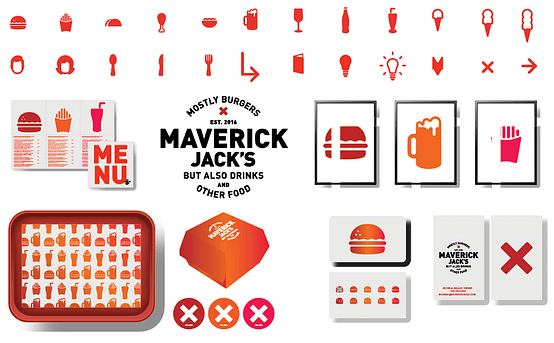 Social Media, Email & Text Marketing
The target audience segments included local families, employees working nearby, catering, private event hosts, travelers and foodies.
We knew there was a great opportunity to leverage digital media to reach these specific groups. We started with Facebook and Instagram. We also optimized their Google Business and Yelp profiles.
We established an email marketing strategy, including a platform, procedures, list & tag structures, and templates. We developed a process to automatically import new loyalty customers into nurturing cycle.
With those foundational components in place, we expanded into SMS and MMS text marketing, in order to continue engaging customers. By offering VIP perks, special event invites and discounts available ONLY through the text messaging, the exclusivity helped bolster the loyalty program.
We designed custom graphics, including copywriting and originally-sourced photography that announced new products and supported various restaurant promotions.
Public Relations Strategy & Planning
Meet & Eat With Santa Event
Maverick Jack's grand opening was in June, and we knew the holidays were going to be a great chance to engage with the community.
Many parents can relate to the cringe-worthy thought of waiting in the impossibly long line to meet the basic Mall Santa, only to pay way too much for an average-quality picture crammed into a flimsy cardboard frame. Not really the magical festive moment most families are picturing.
Well, that's how a Maverick Jack's tradition was BORN!!! By hosting Santa for a special visit, conveniently on the same night of their Kids Eat Free promotion, we created the perfect family outing and revenue SOARED that night!
The Meet & Eat With Santa Event drew an incredible crowd, by offering a free photo with Santa and short lines. Conveniently paired with the restaurant's Kids Eat Free Monday Night, it was an instant hit!
The event was a huge success. It generated well-above average sales, PLUS introduced a large group of the community to the Maverick Jack's team, sprouting several loyal customers.
Instagram Foodie Events
Leveraging the local foodie community, we coordinated an Instagram Foodie Event, inviting top local food bloggers for a group meal on us! It was a great team-building, social event that garnered incredible media coverage, photo assets and online buzz.
The luncheon was a massive hit, generating:
Nearly 200 unique comments
2,500 new likes
ROI est. at 400%
PLUS dozens of high-quality food blogger photos!
Little Free Library
The Bay Area community values education and giving back. Little Free Libraries have been popping up around nearby neighborhoods, offering free books and providing a place to donate books you're done with.
As a family-friendly restaurant, it was a perfect way to offer more value for families, and encourage an alternative to screen time, that still keeps children occupied until their meal arrives.
By installing a Little Free Library outside of Maverick Jack's, we created a unique experience, and a continuous opportunity to connect with local educators, library staff and families.
Fundraisers & Sponsorships
In order to give back to the local community, we systematized a format for inviting and hosting fundraisers for local schools and non-profits.
Customizable social media assets and promotional materials helped the organizations promote their fundraisers, which increased attendance and subsequently maximized their donation check. Talk about a win-win!
Photography Art Direction
When we started, Maverick Jack's had ZERO photos of their products, and the pictures they were using were low-budget and lacking the right vibe.
We collaborated with senior and new staff members, to capture special moments, which we later edited to transform into instagram-worthy promotional images.
By offering guidance and training on framing shots, camera settings, angles and content, the photos produced could be fine-tuned into a really mouthwatering post!

Advertising Strategy
As a new business, budget was limited so we augmented our digital marketing and public relations strategy with some good ol' Guerilla marketing tactics.
We executed campaigns ranging from door-to-door canvasing, sponsorship programs, and co-operative business initiatives with other local shop owners.
Each campaign produced ROI over 400%!
Need some help?
Contact me here! I'm currently available for freelance, contract, part-time or full-time positions.
Photo Credits: Chris Pizzo, Mark Helsel, @martiwantsmore, @foodie.dreams, @allie.eats, BragAboutElle, @jer.chung, @kat.eats, @kerryeatsworld
---
---