TurboCourt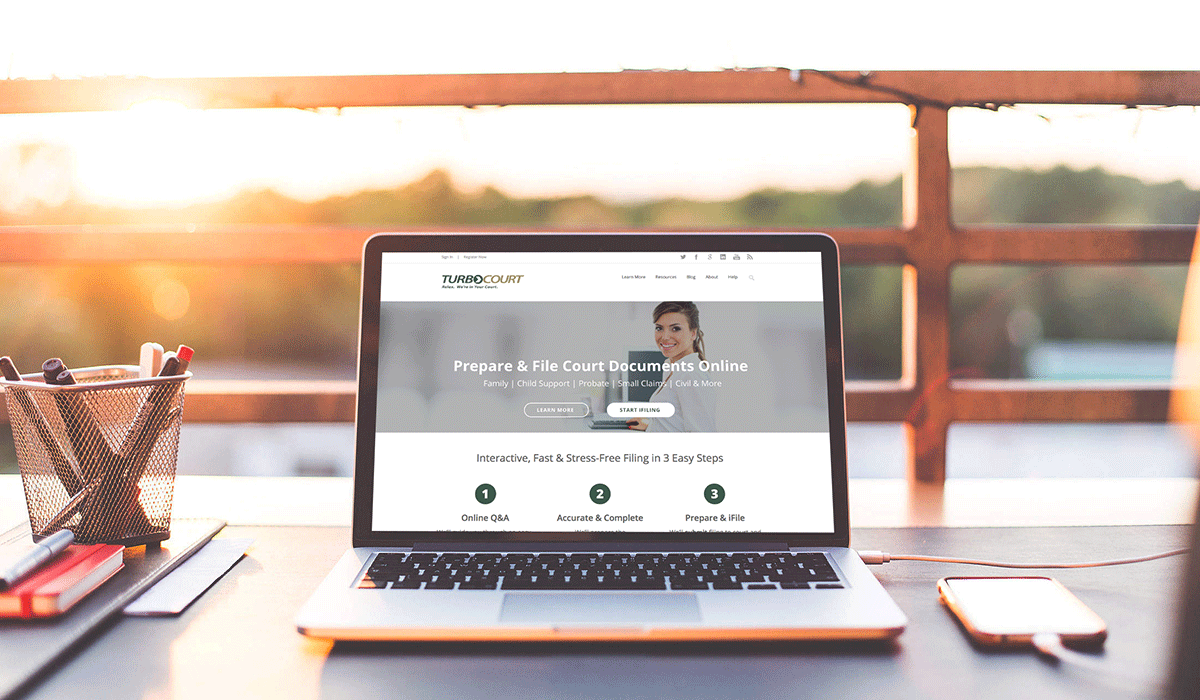 Expert digital marketing strategic & implementation services
Job Role: Marketing Consultant

Industry: e-Court Software Development

Served: 2014 – 2019
Website Strategy, Development, Design & Optimization
When I first engaged with TurboCourt, they were challenged with multiple logos, overlapping websites, different brand names, and inconsistent messaging.
We completely overhauled their website presence, with a new strategy that would pair the advanced technology portal they already developed, with a new sales/marketing oriented website that would act as a "front-end" or pre sign-in set of pages.
The new website was designed, tested and launched within months, and the feedback was outstanding!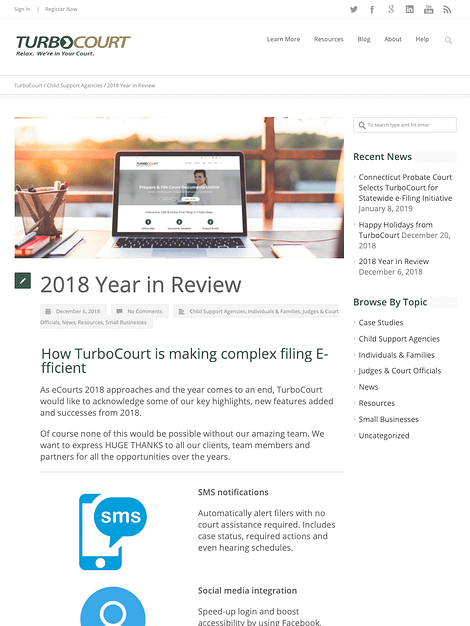 Traffic increased, improved visitor experience and a completely new sales lead funnel was built!
Social Media & Email Marketing
TurboCourt serves many different audiences, so the social media strategy had to evolve around that. We started by identifying and defining the various audience segments and personas.
Next, we aligned social media platforms to the audience demographics, and then began developing content to engage those respective groups.
By creating a shared Social Media Content Schedule, we were able to streamline the process of managing social media posts. This collaborative method covers all internal stages: drafting, editing, reviewing, and publishing.
Print & Digital Advertising
A large portion of TurboCourt's sales efforts involve in-person events, tradeshows, conferences and live demonstrations. It is a prime opportunity to connect physical materials and collateral, with our online presence.
Special care is taken to ensure a cohesive branding experience across all channels.
Marketing Expert On-Call
With any new opportunity or new objective, TurboCourt business leaders engage me to develop a strategic approach for achieving the desired results.
I offer consulting services as TurboCourt's marketing subject-matter expert, available to guide decisions and support messaging for events & tradeshows, speaker presentations, awards, case studies, and other projects.
Need some help?
Contact me here! I'm currently available for freelance, contract, part-time or full-time positions.
---
---