Conquer.io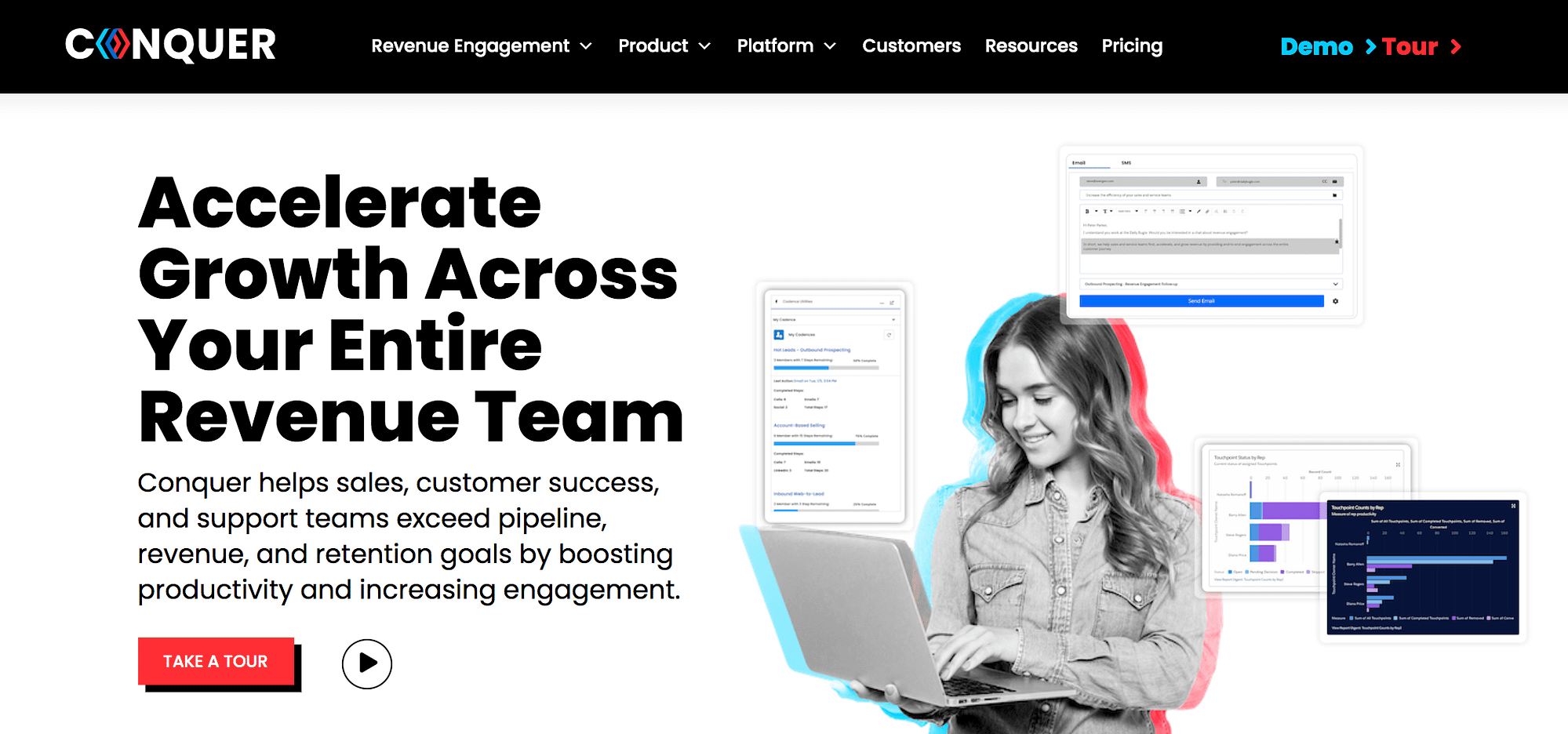 Digital content marketing and creative consulting including the launch of a new brand, product offering and 70+ page website
Job Role: Content Marketing Consultant

Industry: B2B SaaS for Sales, Marketing and Customer Service Teams

Served since 2020
New Brand Launch Support Including Website Content Development, Product Messaging, and Art Direction Support
When DialSource was ready to transform into Conquer.io, I engaged with Tim Harris, the VP of Marketing, to support a comprehensive content marketing development initiative, centered around a completely new product offering.
In close collaboration with Demand Gen, Product Marketing, and Graphic and Web Design Teams over 6 months and across 3 Phases, we launched a new 70-page company website, including comprehensive product messaging framework and digital content assets.
My role with the website included support in developing core assets like webpage copy, brand and product announcements, blogs that included search engine optimized copy, visuals, and metadata, as well as support developing the brand's new mascot (Blaze the Phoenix emerges!).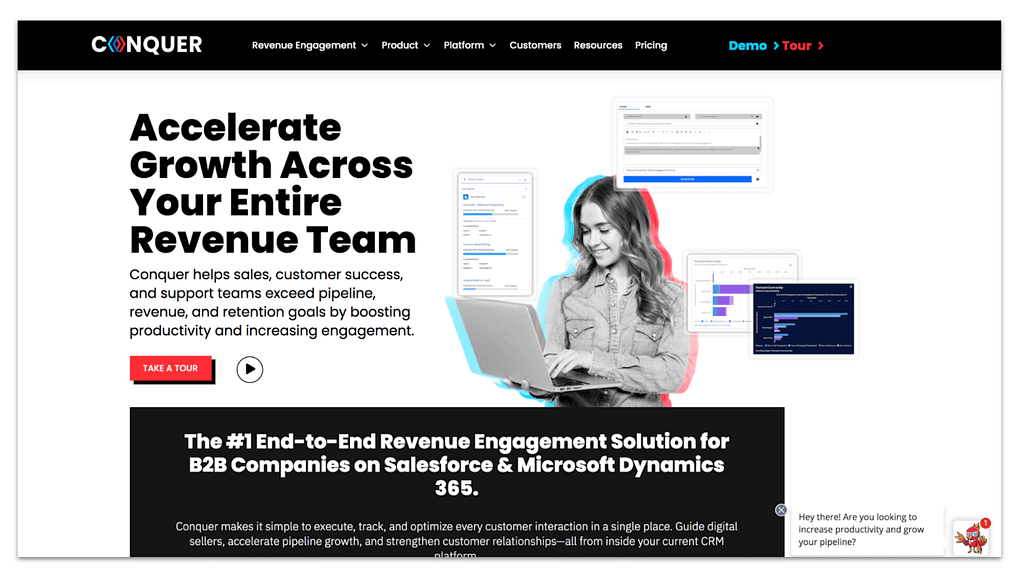 37-page Digital Sales eBook Research, Copywriting, & Design Direction
I developed the research-based and heavily cited eBook: The Rise of Digital Sales. For this 37-page digital sales report, I gathered key statistics, industry expert quotes, and developed new thought leadership in support of the brand's positioning.
For this asset, my role included:
Comprehensive research, content development, and copyediting
Direction and data for visuals, graphs, and call-out elements
Design layout guidance, including page breaks
Relevant additional resources to encourage more reader engagement
Here are a few examples of the quotes, stats and graphs I helped create as part of this content asset:
Podcast & Web Event Promo Messaging Development
Before the Conquer Team launched their new podcast and webinar series, I helped shape the theme of each event and craft the messaging for promotional materials.
Need some help?
Contact me here. I'm currently open to discussing freelance, contract, part-time and full-time positions.
---
---